Companies urgently need to get ready for a sustainable economy, and thus, it is time to start thinking of employees' sustainability knowledge and training, aka, green upskilling.
Reducing environmental and social impacts are (or should be) primary strategic objectives of any given organization. Many are taking significant steps in this journey, as social, planetary, and regulatory demands strengthen. 
But can sustainability succeed in a given company without the implication of every employee? Do employees, at all levels of the company, even understand what sustainability really is? 
We cannot manage what we don't understand, and for that reason, green upskilling, or training in sustainability, has become an urgent question to address. 
What is green upskilling?
Green upskilling, as the term itself suggests, refers to the training of employees in green or sustainable skills and knowledge. It can also be understood as the education needed to understand the complexities of environmental social and governance factors which guide companies' sustainability strategies. 
It is the process through which business can make sure employees are ready and equipped to contribute to such sustainability efforts. With the rise in demands and the state of climate urgency, green upskilling has become essential. 
When employees, at all levels of the organization, are skilled in sustainability knowledge and practices, it will become ten times easier for companies to develop a business strategy fit for the sustainable economy. Furthermore, it can contribute to align business goals and purpose all throughout the company. 
Engage employees in the sustainability strategy
Learn more about how we help build engagement
How to develop green upskilling inside the company
Green upskilling or sustainability training comes in many ways. The maturity of a company's sustainability actions, the nature of the business or organization itself, or the location for example, are some crucial elements that can determine green training. 
One way to carry out green upskilling inside the company is by offering training and education on sustainability topics. As we mentioned before, the characteristics of the company can determine which type of training is chosen. 
That being waste management, energy reduction, circular economy basics or ESG investment, companies can develop different strategies to train employees, including workshops, online learning, on-the-job training, external educators etc.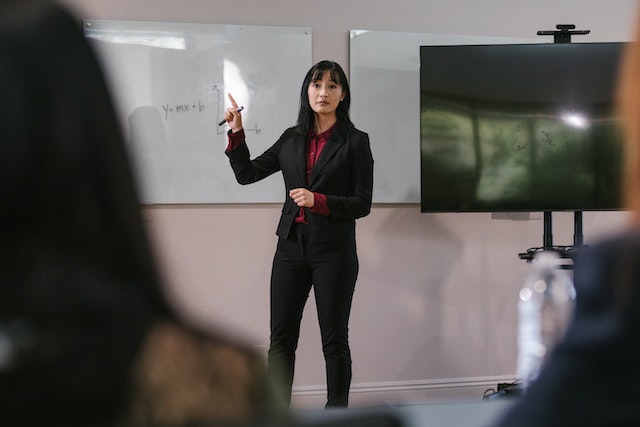 Additionally to sustainability training, companies can also create sustainability work or focus groups. This is, creating roles for individuals and teams amongst employees with clear responsibilities to identify and develop sustainable initiatives.
Such roles can be key to help drive cultural changes within the company, creating employee engagement around a sustainability culture and purpose. 
Green upskilling as a continuous improvement
It is important to remember and understand that green upskilling is not a one hit wonder. No one conference, online course or expert talk will automatically make employees masters in the matter. 
In fact, sustainability is in continuous development as new regulations and milestones come into the mix. Therefore, companies need to commit to green upskilling as a continuous improvement strategy beneficial to the company, employees and society. 
Sustainability as an employee benefit
How can sustainability become an employee benefit? What are the keys to build a responsible employer branding?
Engaging employees in sustainability
Sustainability cannot be a one department or one policy thing, it is only ever effective and productive when we integrate it throughout the company, meaning our sustainability strategy cannot thrive if it is not at the heart of employees' and other relevant stakeholders' everyday work and purpose.
In DoGood we believe that working collectively can help us find that which alone may seem unattainable or unimportant. That is why we think the workplace is the perfect environment to find that collective eagerness to make a difference, both for the sustainability and purpose of the company and a more sustainable way of being for all employees.
Through our technology we help companies establish ESG impact objectives for employees in regards to the sustainability strategy of the company. We are able to activate and track employees' impact, creating engagement that translates into improved ESG metrics, reputational value and an overall positive impact for the environment and society.