We are a team driven
by the purpose of creating
a better world.
Do you accept the challenge?
We are a team driven by the purpose of creating a better world.
Do you accept the challenge?
DoGood was born with the intention of changing the world with the actions of many.
"We plant the seed of change in organizations so that, through the participation of employees, their entire ecosystem acquires sustainable and environmentally friendly habits, incorporating metrics to reduce the impact of their activity.
Thanks to the technology we have developed, our challenge is to engage all employees in the sustainable actions that their companies implement in terms of sustainability. By involving employees, we expan the positive reach of organizations, as not only do the policies and actions that the company itself carries out have an effect, but each individual adds their efforts to the common sustainable strategy to curb climate change."


At DoGood we work to disseminate and promote sustainability in all its expressions, in a dynamic and funny way.
09.
Industry,
innovation and
infraestructure
We offer an innovative and accessible solution. Thanks to the use of a completely digital environment, we help to avoid waste.
We have a strong social commitment to help people with disabilities in sport and a code of good practice to help the inclusion of all types of minorities. DoGood donates 5% of its profits to the inclusive and adapted basketball school "Baloncesto sin rasgos".
17.
Partnerships
for the goals
We establish alliances with sector organizations and professional associations to act as a lever for change in the Spanish business market.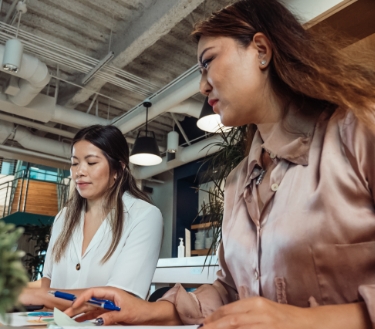 The small actions of many can change the world. And we believe that taking them contributes to build a more humane society where people feel self-actualized.
At DoGood we look for people who are aligned with our values, since our greatest value as a company is the coherence we have between what we say and what we actually do.