Mar Güell talks about the benefits and opportunities that come with working towards sustainability for companies.
Laws, on a national and international level, are increasingly demanding in terms of sustainability. The same goes for social demand, which is increasngly aware and determined to make sustainable and responsible decisions.
It is precisely in this context that companies and organizations join the sustainability wagon, getting ahead of what will one day inevitably become a compulsory requirement.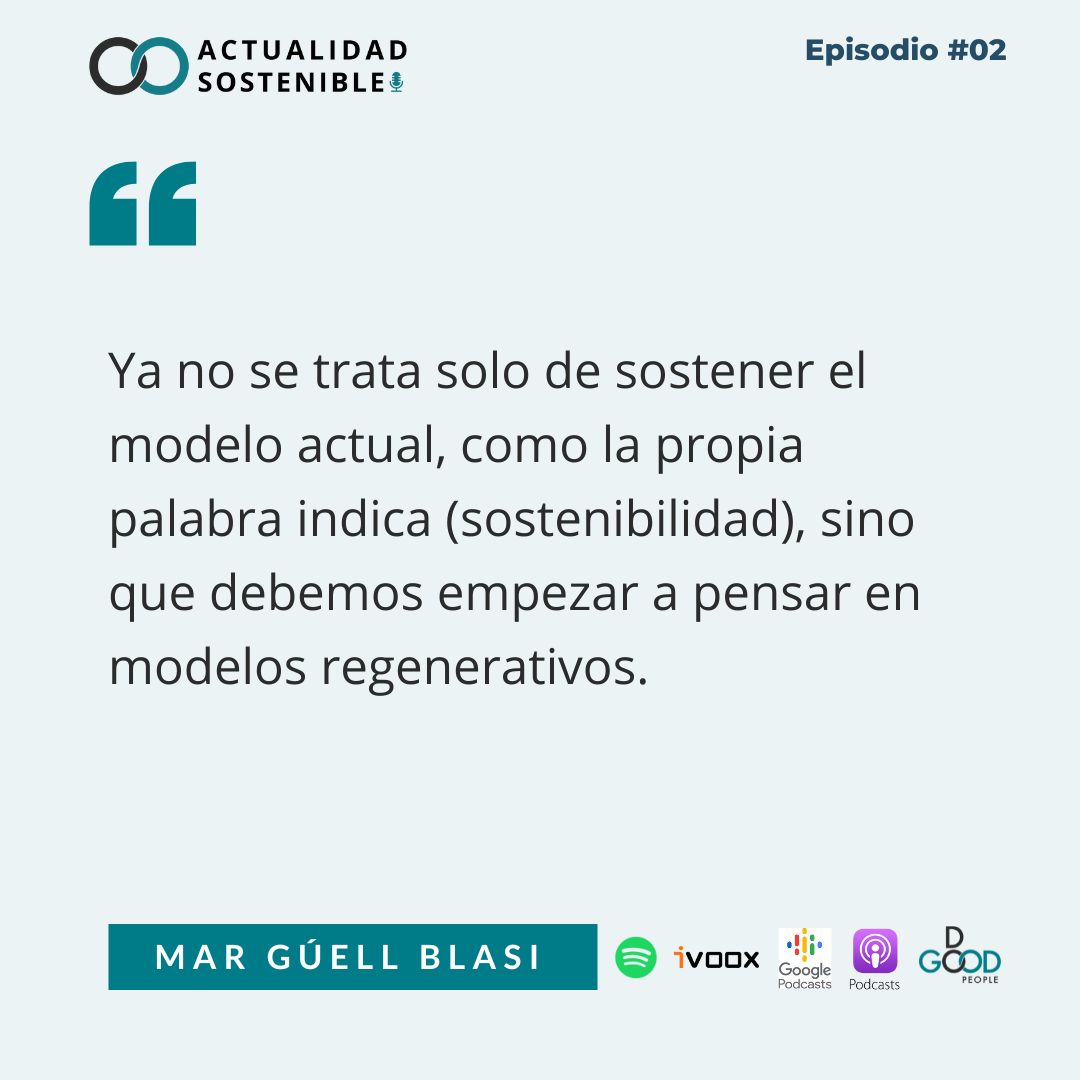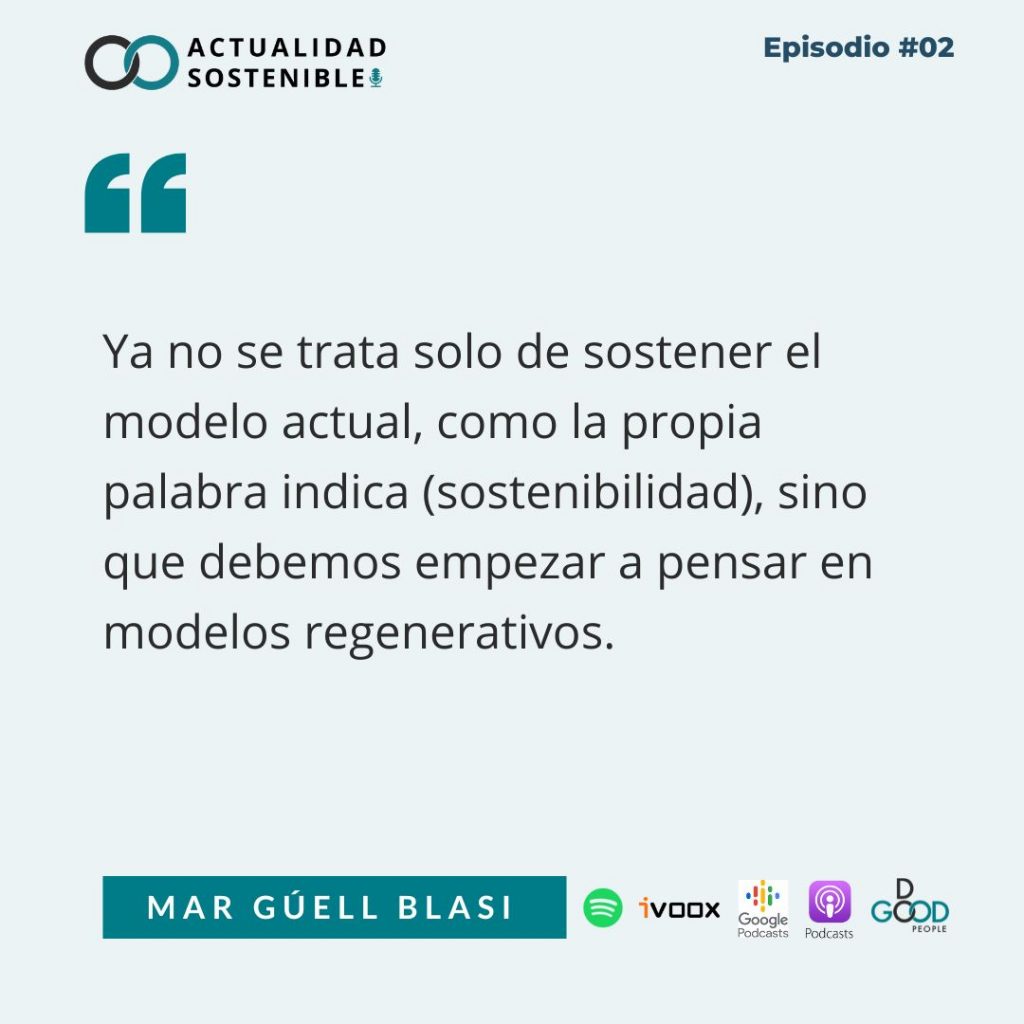 In this episode we talk to Mar Güell, founder of Polaris, in order to find out the keys to why should companies work towards sustainability, as well as the benefits and opportunities that come from such iniciatives.